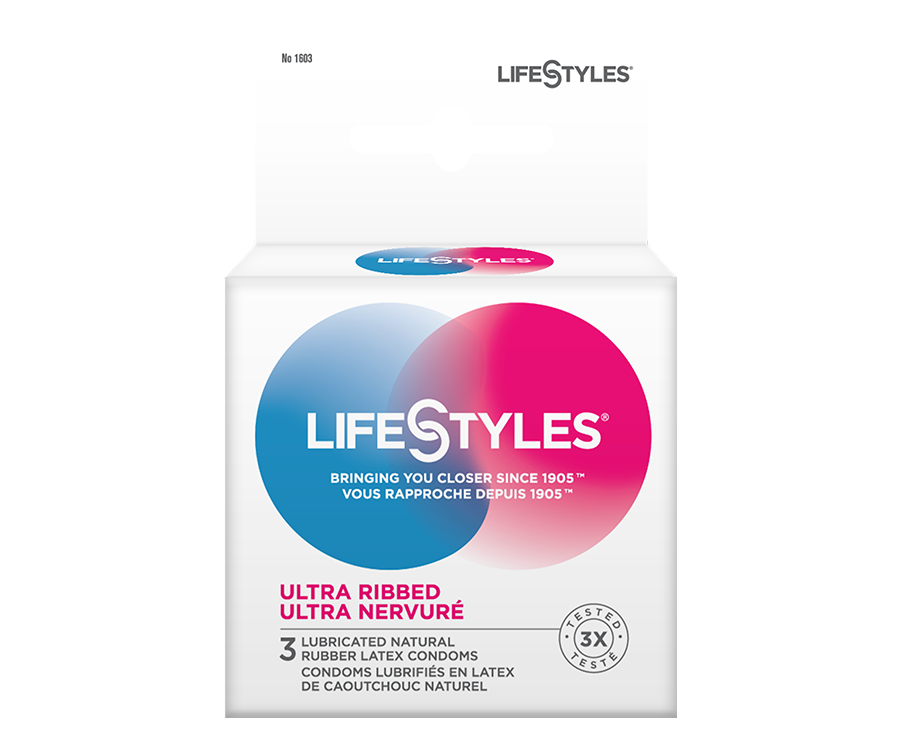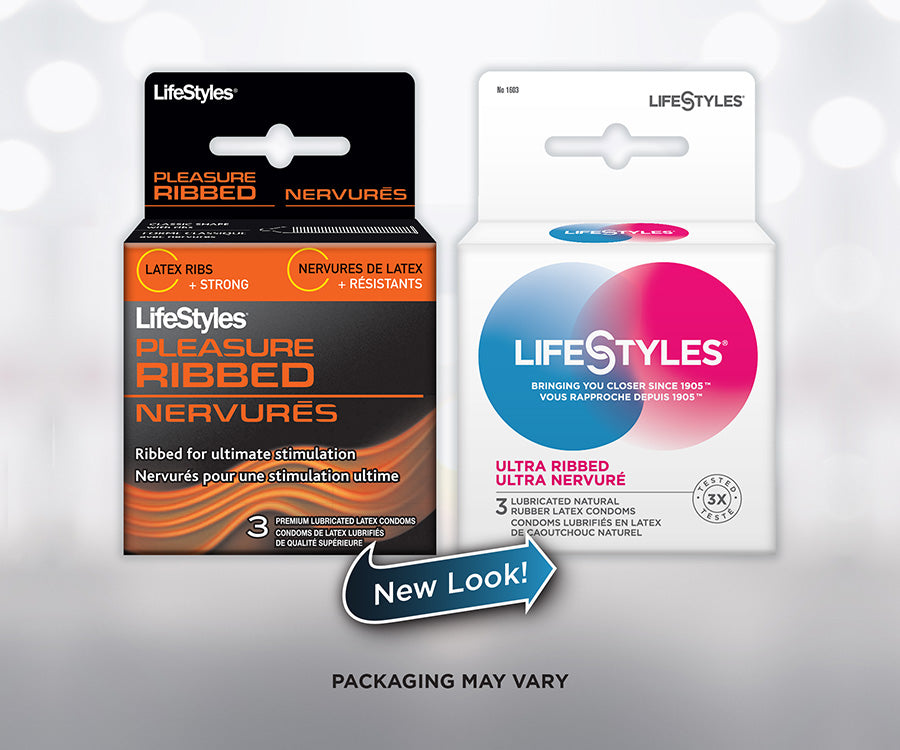 LifeStyles Ultra Ribbed/Ultra Nervuré Latex Condoms
Try a unique design for new thrills. The LifeStyles Ultra Ribbed condom allows you to enhance every minute of closeness with the addition of deep, textured ribs on each condom. Providing mutual satisfaction and sensation, this style enables you to easily amp up the excitement while staying as protected as ever. Also available in 12 CT.
About this item:
Ribbed texture maximizes pleasure
Strong, reliable protection against unwanted pregnancies and STIs
Straight shape intensifies sensitivity for a closer connection
Triple tested to ensure the best protection (Burst Testing, Water Testing, Electronic Testing)
Discreet, low latex scent
Features UltraGlide, a premium silicone lubricant providing maximum pleasure for both partners
Reservoir tip for safety and comfort
Related
Products
Don't be afraid to try something new!