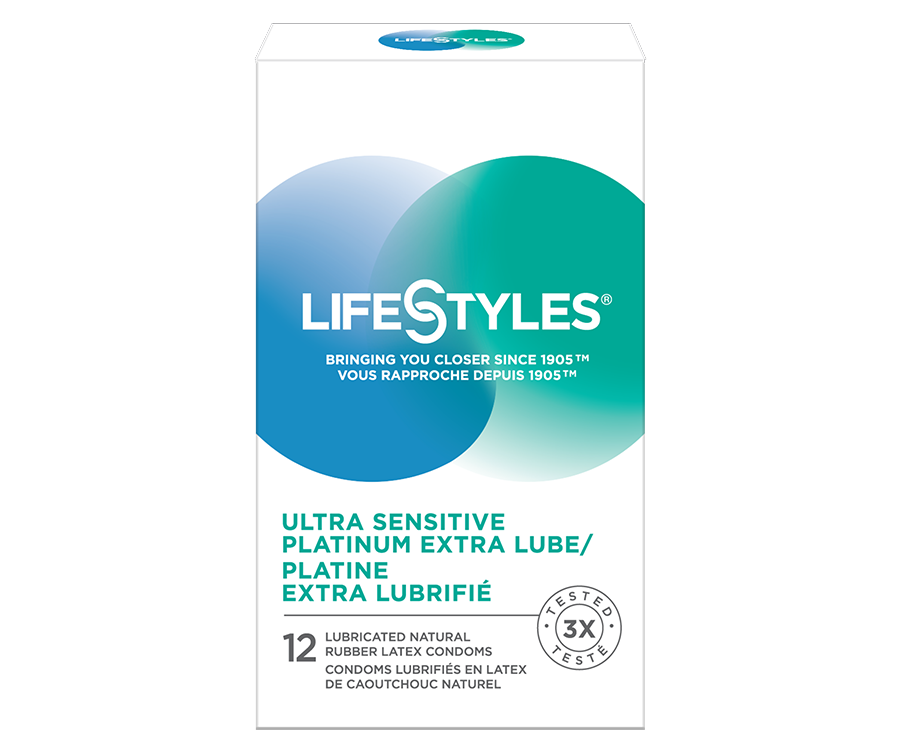 LifeStyles Ultra Sensitive Platinum Extra Lube/Platine Extra Lubrifié Latex Condoms
Enjoy an effortless glide whenever and wherever the mood is right. With more lubrication and our thinnest latex, LifeStyles Ultra Sensitive Platinum Extra Lube condoms ensure amplified pleasure for all parties. The straight shape of this design also promotes comfortable connection with your partner, so you both can enjoy the moment.
About this item:
Features UltraGlide, a premium silicone lubricant providing maximum pleasure for both partners
Made with our thinnest, highly durable latex for heightened sensitivity
Strong, reliable protection against unwanted pregnancies and STIs
Straight shape intensifies sensations for a closer feel
Triple tested to ensure the best protection (Burst Testing, Water Testing, Electronic Testing)
Discreet, low latex scent
Reservoir tip for safety and comfort
Related
Products
Don't be afraid to try something new!