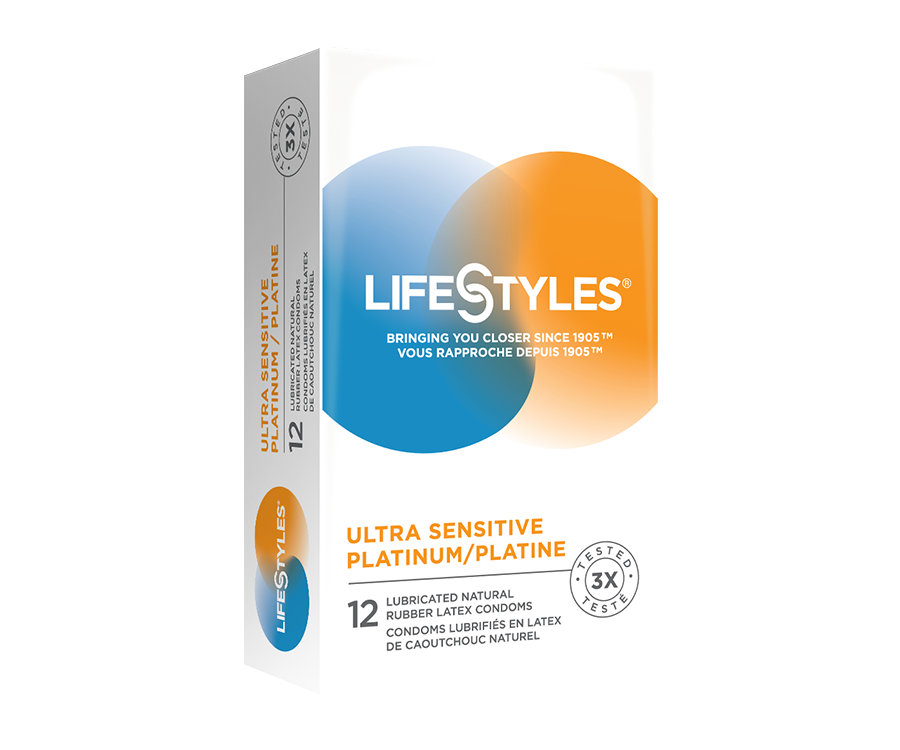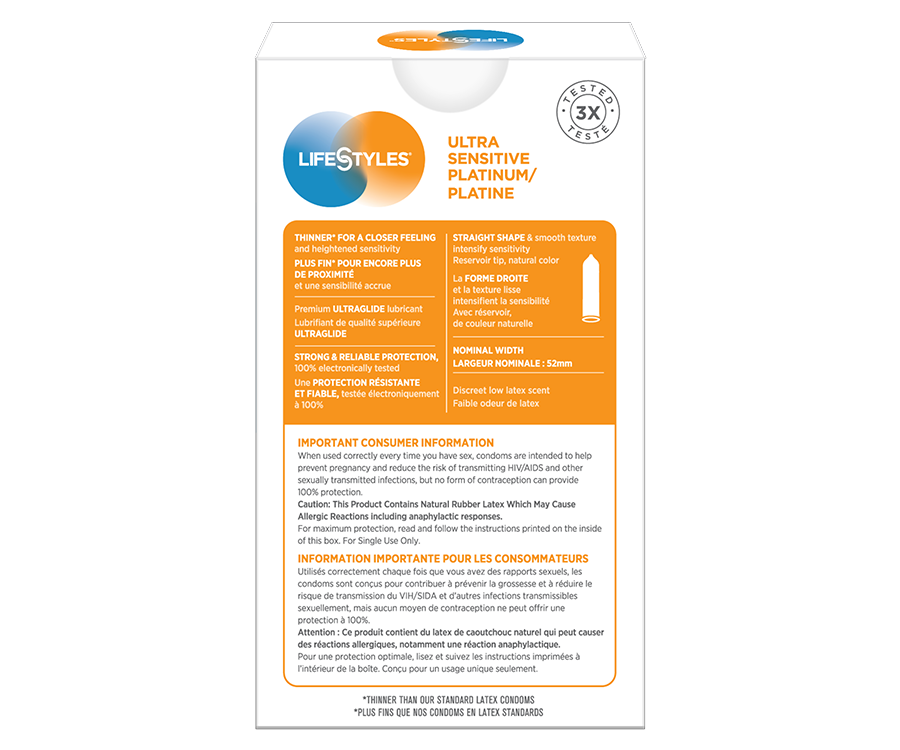 LifeStyles Ultra Sensitive Platinum/Platine Latex Condoms
Feel the experience completely with our thinnest and highly durable design. LifeStyles Ultra Sensitive Platinum condoms feature a straight shape and smooth texture, offering a "barely there" feeling for the deepest level of intimacy. You could say this one's the strong and sensitive type.
About this item:
Strong, reliable protection against unwanted pregnancies and STIs
Straight shape intensifies sensitivity for a closer connection
Triple tested to ensure the best protection (Burst Testing, Water Testing, Electronic Testing)
Discreet, low latex scent
Features UltraGlide, a premium silicone lubricant providing maximum pleasure for both partners
Reservoir tip for safety and comfort
Related
Products
Don't be afraid to try something new!